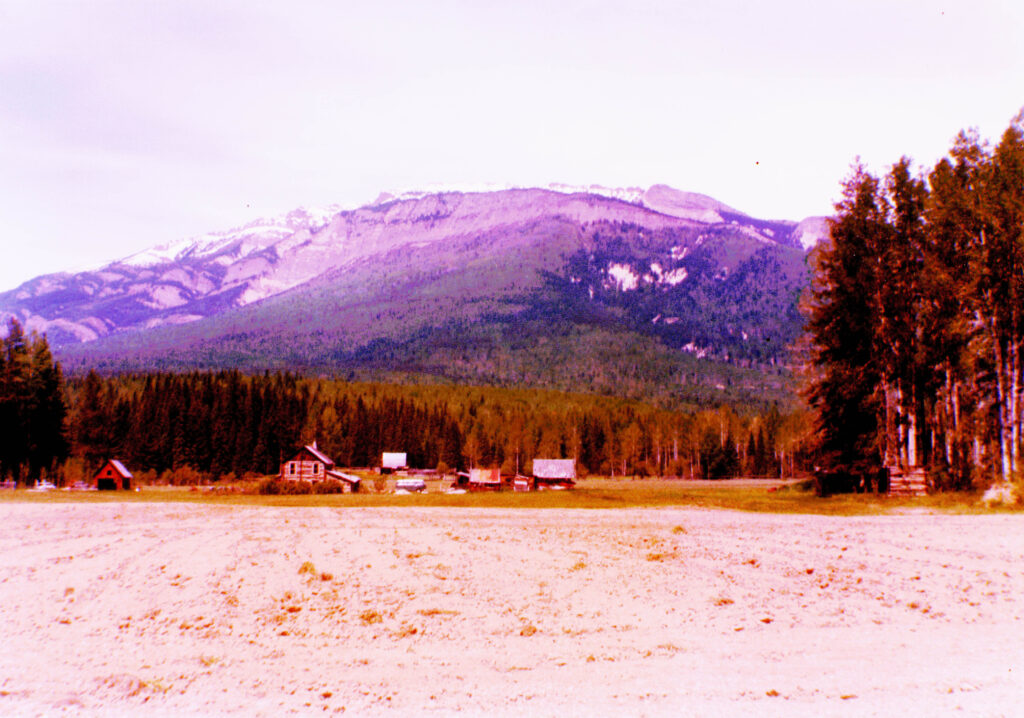 The Seward Family – For Golden Memories 1982
One of the first families to homestead in the Blaeberry area was the Sewards. William Grant Seward was born in Farmington, near Minneapolis, in 1865. He was a fourth cousin to William Henry Seward, President Lincoln's Secretary of State and the man who negotiated the purchase of Alaska from Russia.
Johanna Alina Strand was born in Finland in 1871. When twenty-one years of age, she came to the United States where she worked for a time in New York. In a few years she returned to Finland and did not return to the States until the turn of the century at which time she settled in the Seattle area.
William Seward, after a disagreement with his family, left home at the age of fifteen. He, too, travelled west, and worked as a newsboy for the Seattle Times. He worked his way up to being Circulation Manager. One of his trips as a newspaper representative was to the Yukon and Skagway during the Gold Rush of 1898.
While Bill was in Seattle, he met Alina, and married her in 1904. While in Seattle, their three sons, Carl, John, and Arvid were born. Between 1895 and 1914, the Canadian Government spent millions in a worldwide advertising campaign to entice settler to western Canada. Such promotion was carried across the border to offer Americans the advantage of one hundred and sixty acres of and for inly the ten-dollar registration fee.
Packing furniture into a boxcar, the Sewards took the train north and found the closest link to the old Kettle Valley Line. After crossing over Rogers Pass, they arrived in Donald in the spring of 1911. Bill Seward tried out the soul on the hillside between the Waitabit River and Marl Creek by planting potatoes. This crop did not turn out well in this new raw soil but by 1912, land in the Blaeberry was ready for homesteading.
Roy, who had been christened Sagslamp after a community in Finland, was born on the seventh of March, 1912. At the end of March, the family was unloaded on the north side of the railroad tracks near the Blaeberry Bridge. There they erected a temporary tent. They had to haul their belonging by hand up the steep hills and across the country to an abandoned logging cabin. The area had been logged off years earlier. By the fall of 1912, the house on the new homestead was ready for the winter.
On March 7, 1914, Elizabeth Osborne Seward was delivered by Caroline Bergenham. By 1915, the house was completely finished event to the front porch. Bill and Alina Seward worked side by side clearing the land, planting, cutting and raking hay crops, building the log house and raising their family. A double-walled cowshed was built of poplar trees, filled with dirt between the trunks for warmth.
Soon after the Sewards moved into the Blaeberry, other families followed. Families like Lumsden, Hewitt, Bunting, Mitchell, Avery and Broughton were among the men and women who challenged the Last Best West. In 1914, Bill Seward was on the committee that pushed for Forde Station and roads in the community. With help from several Golden residents including Bill Wenman, money for the roads was forthcoming.
In the winter of 1915, while Bill was working as a logger up in the C.R.L., the family moved into an abandoned boxcar that had been pushed on to a siding. They were glad to return to their Blaeberry home in March.
Fat or tallow was saved when butchering. This rendered and made into candles and soap. Candles were made by tying wick strings in a row on a stick and dipping it in a cauldron of floating tallow repeatedly until the right dimensions were achieved.
The school became a community center where agricultural slides or forestry films were shown and political candidates held meetings. Church services were held there by travelling evangelists. Christmas concerts were the highlights of the year. In summer the Annual Picnic was held at Hambley's field (south-west of the bridge near the mouth of the Blaeberry River) on July 1st. There was always a good turnout with games, races, and tug-of-war with a long rope. Ice cream and refreshments were plentiful.
William Seward was a talented man in many respects. He liked to write poetry. While employed as a watchman at Calamity Curve in the 1920's, he wrote the words and music of "The Blaeberry Settler." It was played as a folksong by the Vancouver Park Board in 1927. His name is listed on the program sheet with such names as Wagner and Mozart.
Bill retired from the C.P.R. about 1932 and died in 1936 at the age of seventy-one. Alina Seward stayed on the farm until 1953, when she moved to Kelowna to live with daughter Betty. In 1956, she passed away at the age of eighty-four.
Although John keeps up the old house, he has lived in Vancouver with his wife, Margaret, for over forty years. He is a most active person and spends much time at gardening and at bee-keeping.
Carl lives on the old Ranch and keeps a herd of goats. He married late in life. His wife, Winnie, passed away quite suddenly.
Roy Seward at age twenty-one, started to perform "The Calgary Rope Act." He was better known in the rodeo circus as "Calgary Red," and performed in the United States and Canada. He also appeared in Madison Square Gardens. He walked slack rope while performing this act. Due to failing health he retired from it in 1965. Mr. Seward was also a fire warden for the B.C. Forestry. He invented a packboard called the "B.C. Hunter's Packboard," and a special version of this for the Forestry. He was also a well-known big game guide and outfitter, and continued this until November of 1972. Survivors include his wife Clara Mae; son, Rocky; daughter, Trixie Marie.
Arvid guided hunting parties for twenty-seven years. In 1953, he married Faith Cochrane (nee Dorie). Faith had one daughter, who today is Lyn Auer.
John Seward of the Blaeberry passed away suddenly on April 6, 1982, in Vancouver, B.C. He was buried April 13, 1982, in the Golden Cemetery.
Besides his widow, John Seward is survived by three daughters; Marilyn Seward and Arlene Henning of Queen Charlotte, BC and Donna Seward of the Blaeberry and five grandchildren.
Arvid Seward passed away in his home in the Blaeberry Friday, August 13, 1982. Arvid had just published his book "Blaeberry Homesteaders" which he had handwritten and had illustrated with many drawings of his own. Poems written by his father are included. This book had been a lifelong dream of Arvid's. He lived to see it published and to realize how popular his dream in reality had become. We wish to pay tribute and to the Seward family of the Blaeberry.