Nostalgia on Hazel Morgan Cuffling
In the latter half of the 1970's the Golden Star ran a really interesting series called Nostalgia. Sometimes the stories ran several weeks in a row in order to get the information and they covered the history of the early settler families in the Columbia Valley.
The following story was based on the life of Hazel Cuffling, a daughter of David and Ellen Morgan and came from the Golden Star January 10, 1978.
David Morgan was born in 1853 shortly after his parents arrived in Ontario from Ireland.
He met his wife, Ellen, in Ontario and they remained there during the early years of their marriage. David and Ellen had three children while they were in Ontario. Moss was born in 1890, Florence in 1891 and Bertha in 1897.
David was a carpenter and bridge builder and came west to Golden in 1898. He found work with the CPR here and Ellen and the children moved to Golden in 1899. He built a home for his family in town, which is still standing today.
Their youngest child, Hazel Morgan Cuffling, was born in Golden in 1907. Six months after she was born, Hazel's brother Miss acquired a homestead in Castledale (the present Chomiak farm) and Hazel's father got the homestead beside home (which now belongs to Mike and Shirley Johnson). David and Moss built a house for Moss and a house for David and his family. Since the land at that time was heavy with timber and brush, David and Moss had to clear their land, using hand saws, axes and horses.
About the time Hazel was born, her sister Florence moved to Revelstoke to work in a tailor shop. In 1912, Florence married Ernie Irvin and they moved to Calgary. Florence had a heart condition and died as a result in 1939.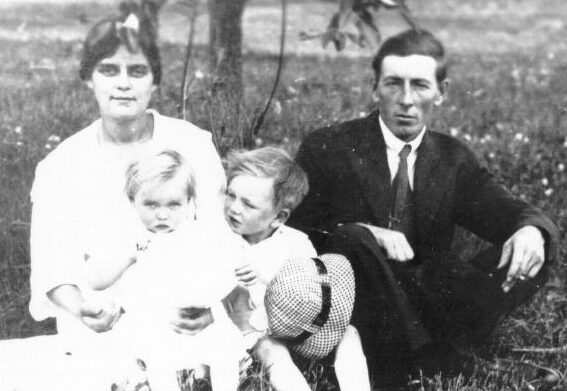 Moss met Mabel, Thomlinson, an English girl who had come to Golden and married her in 1916. They farmed on their homestead until 1925 when they moved to Calgary for a time. A few years later they moved back to the valley and bought John Soles' place. Moss died in 1972 and Mabel loves on the coast now.
When Hazel's sister Bertha was big enough she was sent to stay with the McIntosh family in Spillimacheen so she could go to school there, since there was no school in Castledale at that time.
In 1916, Bertha married James Conrad, who was in the army. He was sent overseas shortly after their marriage where he fought and was wounded in World War I.
After he returned, he and Bert had two children, a boy who died from pneumonia when he was seven years old and a daughter, Shirley (Mrs. Mike Johnson).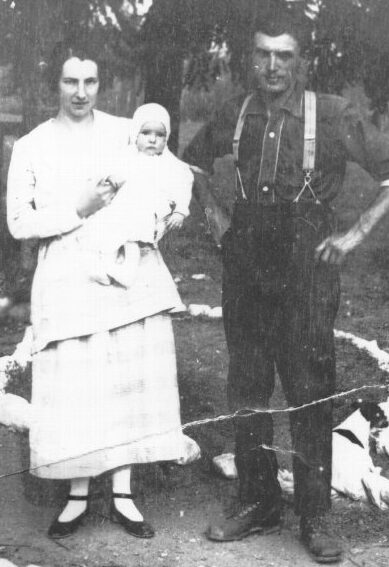 Bert and Jim cooked for a while at the Paradise Mine, then moved to the family homestead in Castledale, where they lived with David, Ellen and Hazel.
In 1922, the entire family moved to Vancouver in the hopes that it would help Bert's son recover from his illness. They lived on an island for a time then moved to Marine Drive. They stayed down there for about two years and returned to Golden when the little boy's condition worsened. He died a short time later.
Bert and Jim parted, and in 1942 she married Willard Thomas who was in the army during World War II. After the war they bought a place in Castledale where they lived until they sold it in 1972. They then put a trailer in at Shirley Johnson's.
After having a stroke, Bert is now a patient at the Golden Hospital.
Hazel has many memories of her early childhood in the Columbia Valley.
Her father was away from home quite a bit when he was building bridges. Her mother sometimes cooked for the crews in her father's camps, so Hazel stayed in these camps too.
Shortly before her fourth birthday, Hazel remembers taking a boat with her mother to Athalmer where the camp was. (There was no railroad in the valley yet).
The camp moved further up the river to Thunder Hill where Hazel while sitting alone in her mothers tent playing with matches she set the tent on fire.
On the way back to Castledale, she and her parents stayed at the Old Tin House, a hotel.
The Morgan's went to Golden about twice a year for supplies and groceries by horse and wagon, by boat or by stagecoach. There were stopping houses along the way for travelers.
Frank Nicholson drove the stagecoach and he brought the Morgan's their mail. The road through the valley then was nothing more than a narrow, old wagon trail with heavy bush bordering it on both sides.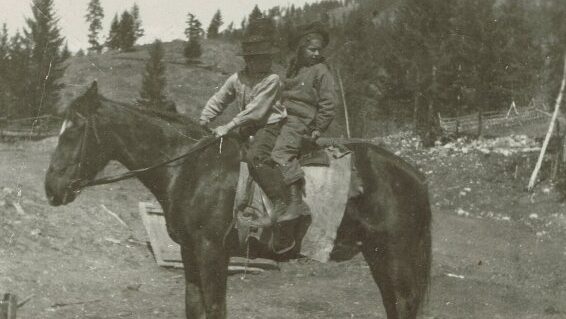 About 1912, they built a school house in Castledale. Hazel didn't attend school regularly until she was nine years old because it was too great a distance to walk in the cold weather.
She attended school until she was 14. The classes were not divided into specific grades then, but Hazel was probably in grade eight when she left school.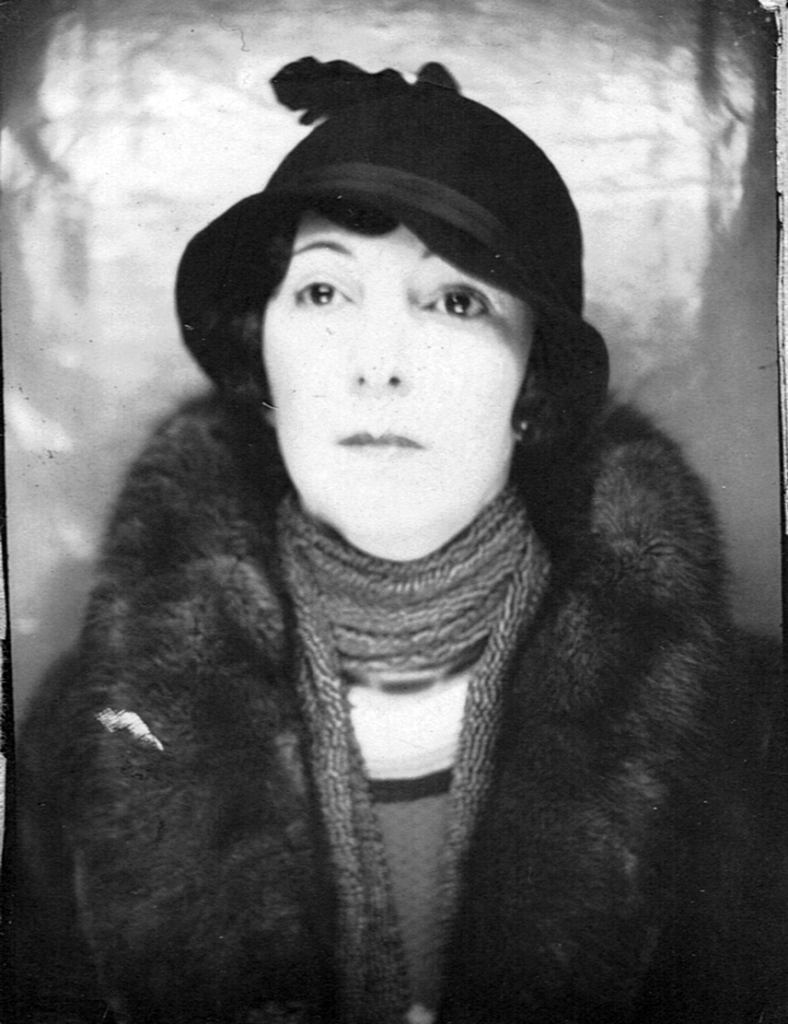 Hazel attended the Parson school for a short time, travelling there on horseback.
Hazel remembers that as a child she would often help Jim Conrad with his trapline. She trapped and skinned muskrats right along with him.
Around 1915, Jim Hawkins opened a store in Parson where the residents of the valley could get their groceries.
He sold his business to the Gilmore's, who built a new store across the road from the old one (near the present day Crestbrook office).
When the Alton's moved their mill to Parson, they bought the store. David Morgan enlarged the building for them. Later Crestbrook took over the mill and the store, and built a hotel beside the store. Both the store and the hotel were torn down when Crestbrook moved their mill out of Parson.
In the early years, Hazel remembers being able to drive on a bridge to the river bank across from Carbonate Landing and then taking a boat across the river to visit friends who lived there.
Golden was a thriving town while the CRL mill was running, but went downhill in the twenties when the mill pulled out. The town started building up again in the forties.
Before there was a bridge across the river at Parson, there was a ferry that ran on cables. The Hamiltons, the Sanborns and Billy Soles were some of the early settlers across the river at Parson.
David Morgan built the first bridge across the river in 1929.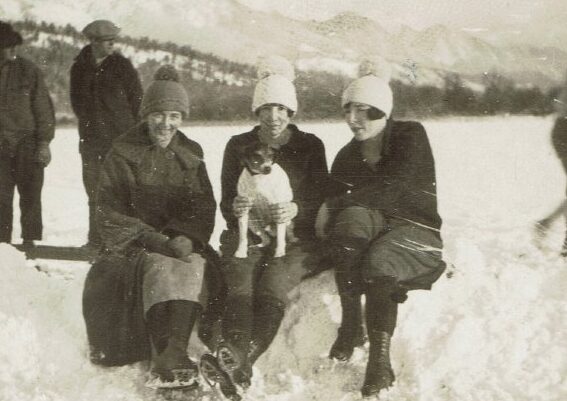 There were plenty of good times in the early years. There were dances in the schoolhouse, and since no one had babysitters then, everyone brought their children to the dances. The brought blankets and the kids slept in out of the way corners while the parents dances and socialized.
Every May 24th and July 1st, there were picnics. All the families in the valley turned out for the festivities.
Hazel married James (Paddy) Brown in 1934.
They lived in Parson, then moved down the valley near the Zeamer place.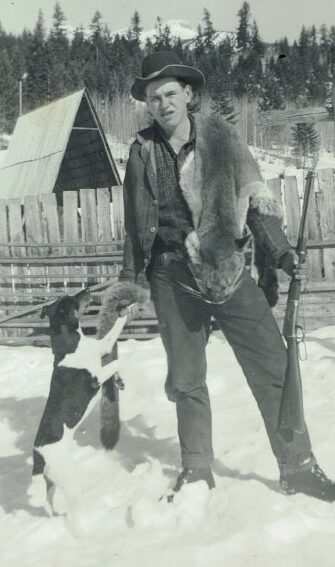 James enlisted in the army in 1940 and Freddy Morgan, Hazel's son, stayed with her while James was overseas. James and Hazel parted after the war.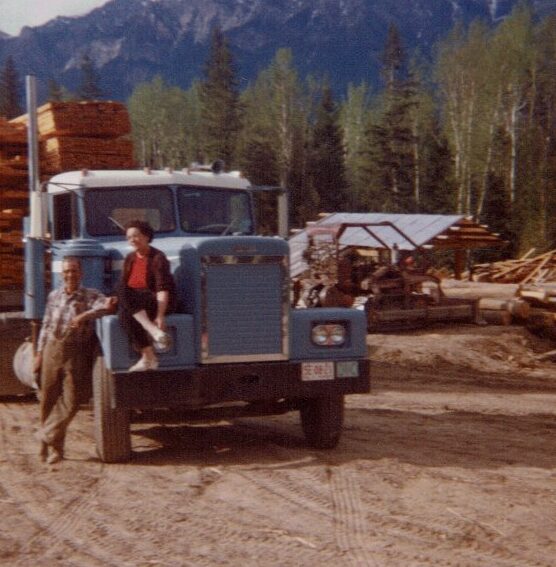 In 1947, Hazel married Ted Cuffling. Hazel's mother Ellen, died that year at the age of 82. Hazel's father, David, died the following year at the age of 95.
Ted and his mother, at the time, owned the land that had originally belonged to Moss Morgan. Ted and Hazel moved to the farm and Ted, who was a logging contractor, set up his mill there.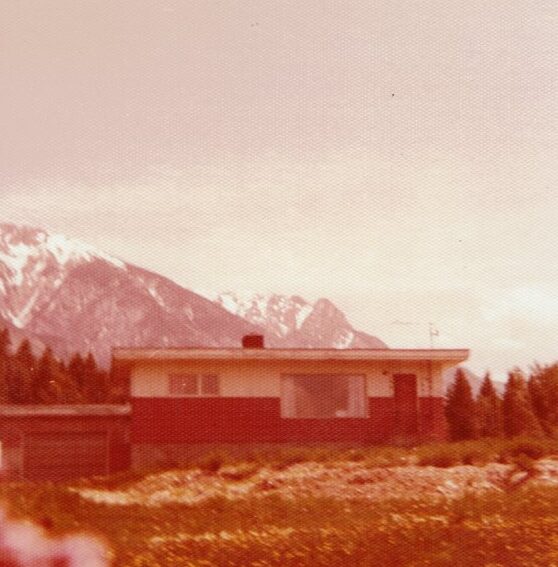 In 1956 they started building a new house on their land and moved in September of 1959. Ted sold his mill and equipment in 1970 and went to work for Crestbrook as yard foreman.
The Cufflings bought a trailer in 1972 and moved to Parson where they now live. They particularly like the outdoors and like to travel.
Hazel has enough stories and pictures to fill a book. I've only touched on some of the highlights of Hazel's interesting experiences.