Historians and Old-Timers Talk of Rogers Pass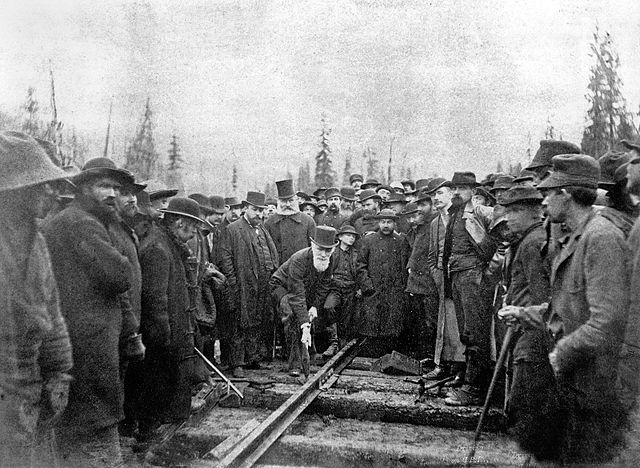 From The Province – 30th November 1935, Saturday
Historians and Old-timer Talk of Rogers Pass
Sir, – H. H. Cleugh took exception to a statement which he says was made by Mr. Murray Gibbon, the author of the recently published "Empire of Steel" with reference to Rogers Pass. Mr. Cleugh writes: "I can hardly subscribe to your correspondent story that Moberly told Rogers that the South Fork of the Illecillewaet might be a likely route for the railway, for Moberly knew that Mr. Perry, working under Moberly in the year 1866, had explored and condemned Rogers Pass some 18 years before Rogers saw the Selkirk range, and Moberly distinctly says that Rogers was the discoverer of the pass."
In confirming this statement, I would like to add a point or two which I have culled from a book now out of print which I wrote many years ago, entitled "Blazing the Trail through the Rockies." This book deals with the late Walter Moberly's extensive explorations in British Columbia, an account of which was given to me by the explorer himself, who was the discoverer of Eagle Pass, where, at Craigellachie, the last spike was driven. Mr. Moberly is acknowledged to have been particularly accurate in his exploration exploratory work, while his veracity has never been questioned.
Rogers Pass, he told me, was discovered by his assistant, Albert Perry, in 1866 and was subsequently very improperly named Rogers Pass. "It is a well-known fact," added Mr Moberly, "among contemporaries, like Mr. Camby, who were engaged in the building of the CPR, that Major Rogers did not see the pass until many years later, and, as a matter of fact, never passed through it before the railway was built."
Moberly was strongly in favor of a line going through Howse Pass, which he had taken many years to discover and explore and which he was confident would be the best to adopt for the proposed transcontinental railway.
Subsequent events, which involve the ultimate abandonment of the dangerous Rogers pass portion of the C.P.R line, bore out the correctness of Mr. Moberly's theory and are a tribute to his judgment.
Most Canadians are familiar with the photographic reproduction of the driving of the last spike by Lord Strathcona. A careful scrutiny of that picture will disclose a crowbar projected by unseen hands under a tie while Lord Strathcona was driving the spike. The unseen hands were those of Major Rogers, Mr. Camby told me. Unfortunately, the picturesque, side whiskered face and the form of the major are hidden from view.
NOEL ROBINSON
Sir, -I think that in August 1883, when Major Rogers was sure of the pass over the Selkirks. He sent a wire to Van Horne at Montreal and he, in return, told Ottawa the road could pass over the Selkirks. The government wanted better proof, so it sent Sir Sanford Fleming and Doctor Grant of Queens university, Kingston, to British Columbia looking to look at the past and verify its worth. At that time Herbert Holt was a clerk in the commissary at Laggan, later called Banff. Jim Ross was in charge of construction on the prairies and of the track at Laggan. Holt furnished Fleming and Grant with horses and they stopped at my camp on the Kicking Horse River. They met Major Rogers at his camp at the mouth of the Kicking Horse River and he took them to the pass and proved to them he could get the mileage to make the grade.
When Fleming and Doctor Grant returned, they called on me and told me the pass was O.K. Doctor Grant had a bunch of wildflowers he was taking back from Rogers Pass. He was a one-armed man and Doctor of Divinity. They told me while the snow was very deep in winter, snowsheds would overcome that. Herbert Holt was never an engineer. He got a lot of railway construction on the Kicking Horse River and beyond; that was his first start after big money. Dan Mann was another gent who got his start at the same place. When I first knew them, Holt was a clerk and Mann had a few stations West of Calgary to construct and he hired Mormon teams. He rode around in a buckboard with two ponies, and he was a good man to "borrow." The loose methods of the building of the C.P.R under the first director it was a far bigger thing than the building of the Union Pacific. Major Rogers was never married and had no son called Albert.
J. S. BINGLEY.